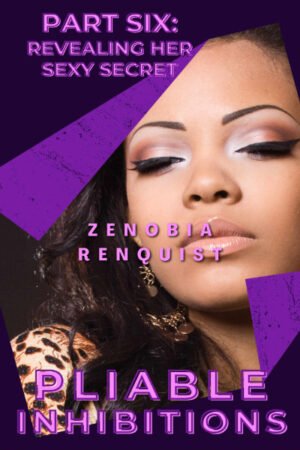 Title:
Pliable Inhibitions Part Six: Revealing Her Sexy Secret
Series:
Pliable Inhibitions #

06
Genre:
Contemporary
,
Erotica
Themes: Interracial, Mind Control, MF, FF
Length: 7,890 words / 21 pages
A lost bet and a wedding like not other, but it's the limo ride afterward that leaves her feeling the most satisfied.

Emily may have lost the bet, but it's a win for her marriage as she and Luca discover a new kink. Even though she lost, Emily still drags Lucas to Yolanda's wedding just so she can find out what about the woman causes Lucas to blush every time someone says her name. The wedding ceremony is like nothing Emily has ever witnessed before. Everyone is dressed in the most risqué outfits imaginable, making Emily's dress seem modest in comparison. And the best part of the event is the limo ride back to the hotel with the lustful bride.

Author's Note: This MF and FF Erotica tale contains car sex acts while under consensual mind control.
Also in this series:
Release Date:
July 06, 2023
ISBN13:
978-1-63475-068-4
ASIN:
B0CBLF346Q
Published by:
DZRB Books