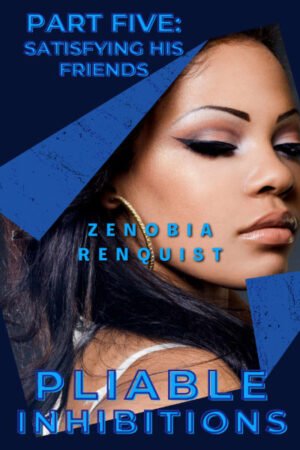 Title:
Pliable Inhibitions Part Five: Satisfying His Friends
Series:
Pliable Inhibitions #

05
Genre:
Contemporary
,
Erotica
Themes: Interracial, Mind Control, MFM
Length: 12,050 words / 32 pages
A coworker and a neighbor are over to enjoy her generous spread while her husband films it all.

Lucas has invited two buddies over to watch the game, and Emily is providing the snacks. Or so she thinks. The truth is that the bet deadline is tonight and Lucas is recording the proof he needs to show he won. With the help of his friends enjoying every sexy tidbit Emily offers, he'll have more than enough video to prove mind control is real.

Author's Note: This MFM Erotica tale contains sex acts while under consensual mind control.
Also in this series:
Release Date:
July 06, 2023
ISBN13:
978-1-63475-067-7
ASIN:
B0CBLHXXS2
Published by:
DZRB Books