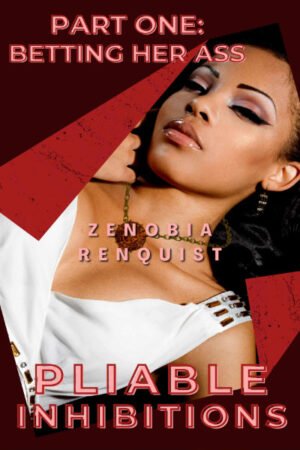 Title:
Pliable Inhibitions Part One: Betting Her Ass
Series:
Pliable Inhibitions #

01
Genre:
Contemporary
,
Erotica
Themes: Interracial, Mind Control, MF
Length: 8,090 words / 21 pages
She knows mind control is fake, but the pleasure she doesn't know about is very real.

Mind control is not real, or so Emily thinks. Believing that to be the case, she accepts a bet with her husband to prove mind control is fake. They set the term of the bet and the prizes for the winner, which Emily is sure will be her. Except what she perceives to be the truth and what really happens when the mind control works are two totally different things.

Author's Note: This MF Erotica tale contains sex acts while under consensual mind control.
Also in this series:
Release Date:
June 30, 2023
ISBN13:
978-1-63475-063-9
ASIN:
B0CB9PTGWX
Published by:
DZRB Books