As of 31 May 2023, Overflow (Wet) — Paranormal BWAM Romance, MFM — is no longer available for purchase through Changeling Press. The rights have reverted back to the author (me).
The title will receive a new cover and title and be re-released in the coming months.
~ For Reference Purposes ~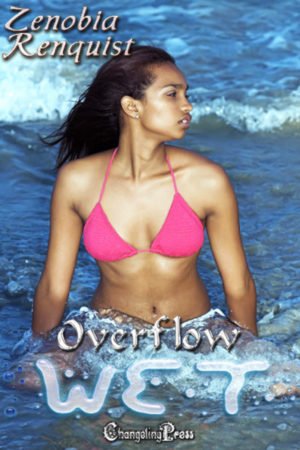 Overflow
[Wet]
Between the devil and the deep.
Lulu and Hotsuma should be enjoying a happy married life but trouble continues to follow them. Masato is back and his reappearance puts Hotsuma in danger again. In exchange for his silence about his return, Masato makes an indecent proposal Lulu cannot help but accept. To make matters worse, someone else has found out about Hotsuma's powers and is willing to end those powers, and possibly Hotsuma with them, if Lulu doesn't meet his demands. She's in over her head and the water is steady rising. Luck and love won't solve the problem this time, but maybe help from an unlikely option will.
Author's Note: Overflow is a direct sequel of Undercurrent.
Book Info
Reversion Date: 31 May 2023
Publisher: Changeling Press
Genre: Shifter BWAM Romance, MFM
Ebook ASIN: B00BB2N9UO
Ebook Release: 23 November 2012
Length: 25,700 words / 85 pages