As of 31 May 2023, Harley on the Rocks — Contemporary BWWM & BWAM Romance, MMF — is no longer available for purchase through Changeling Press. The rights have reverted back to the author (me).
The title will receive a new cover and title and be re-released in the coming months.
~ For Reference Purposes ~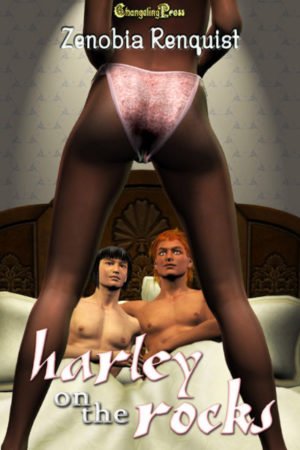 Harley on the Rocks
Her heart has a choice between loveless sex or sex-less friends.
Harley's got the hots for her best friends — two gorgeous hunks who're in love with one another. Helping them spice up their sex life can't be such a bad idea — can it? Friends with benefits, nothing more.
Harley's heart has complicated the issue. She wants to be more to Koijirou and Davis than a temporary fling, but she doesn't want to ruin their friendship. If it comes down to a choice between sex and friendship, can she handle the consequences of the choice she makes?
Book Info
Reversion Date: 31 May 2023
Publisher: Changeling Press
Genre: Contemporary BWWM & BWAM Romance, MMF
Ebook ASIN: B006L9LNT6
Ebook Release: 04 February 2011
Length: 24,260 words / 77 pages