As of 31 May 2023, On the Trail (Guardian's Tales 3) — Shifter BWWM Romance, MF — is no longer available for purchase through Changeling Press. The rights have reverted back to the author (me).
The title will receive a new cover and title and be re-released in the coming months.
~ For Reference Purposes ~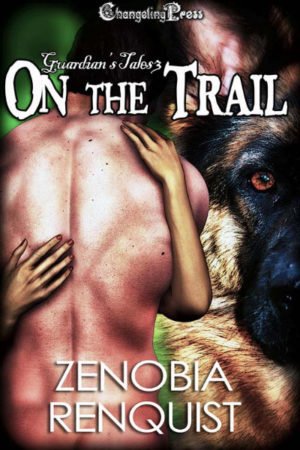 On the Trail
[Guardian's Tales 3]
He's a dog with a bone and she knows just where to bury it.
Tracy has a stalker who is dredging up a past best left forgotten so he can torment her with it. She hires Kaiser, a dog-shifter, to track the culprit and mete out justice. While a guard dog seems like a good idea, Tracy finds out Kaiser also makes an excellent lap dog. She knows she cannot keep him, but that is no reason not to enjoy him until he leaves.
Book Info
Reversion Date: 31 May 2023
Publisher: Changeling Press
Genre: Shifter BWWM Romance, MF
Ebook ASIN: B00L1PKCS8
Ebook Release: 16 May 2014
Length: 39,000 words / 131 pages