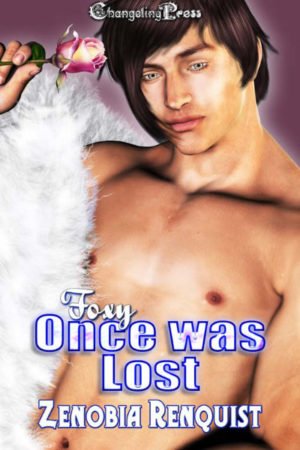 Title:
Once Was Lost (Foxy)
Genre:
Paranormal
,
Romance
Themes: Interracial BWWM, Shifter
Length: 7,000 words / 27 pages

The man of Lorna's dreams has suddenly become a reality.

Her grandfather's dying wish for her to fulfill an old debt brought her out to Last Chance, Alaska. Lorna never thought she would meet the man who used to inhabit her dreams. He should be a figment of her imagination, an imaginary friend she'd long since out grown. After feeling the way he makes her body come alive, she's glad no one ever told him that.
Excerpt
She ducked her head and stared at his chest.
"We have time to get to know each other later. Right now I want to know why you have this." He lifted the hand that had been resting on her back and dangled her medallion before her eyes.
"My medallion." She snatched at it, but he moved it over his head and off to the side. She followed, bracing her hand on his chest and reaching, but he kept it out of her reach. "Give it back."
The man placed a soft kiss on her right nipple, which now dangled above his mouth thanks to her trying to get back her medallion.
She squeaked in dismay and shoved away from him while crossing her arms over her chest. "Where are my clothes? Why am I naked?" Both questions brought her attention to the man's state of undress. She had thought only his chest was bare, but she found the rest of him equally as unclothed when she removed the blanket covering them. "Why are you naked?" She backed up farther, putting herself on the far end of the king-sized bed.
"You collapsed in the snow, kitling. I brought you back here and warmed you up. Say thank you."
"Kitling?" That was what he always called her in her dreams. They had never shared names. There didn't seem any need. She was Kitling and he was Mr. Foxy. Besides, it had been a dream. Names didn't matter.
Her dream had come to life, though. He was spread before her in all his glory. She swept her gaze down his hard, lean body then gasped and looked back at his face. Her embarrassment returned and heated her cheeks. His glory was erect and on display.
His knowing grin dared her to say something. She dropped his gaze and stared at the bed. "Thank you," she mumbled.
Release Date:
April 27, 2012
ASIN:
B008LVDM6E
Published by:
Changeling Press